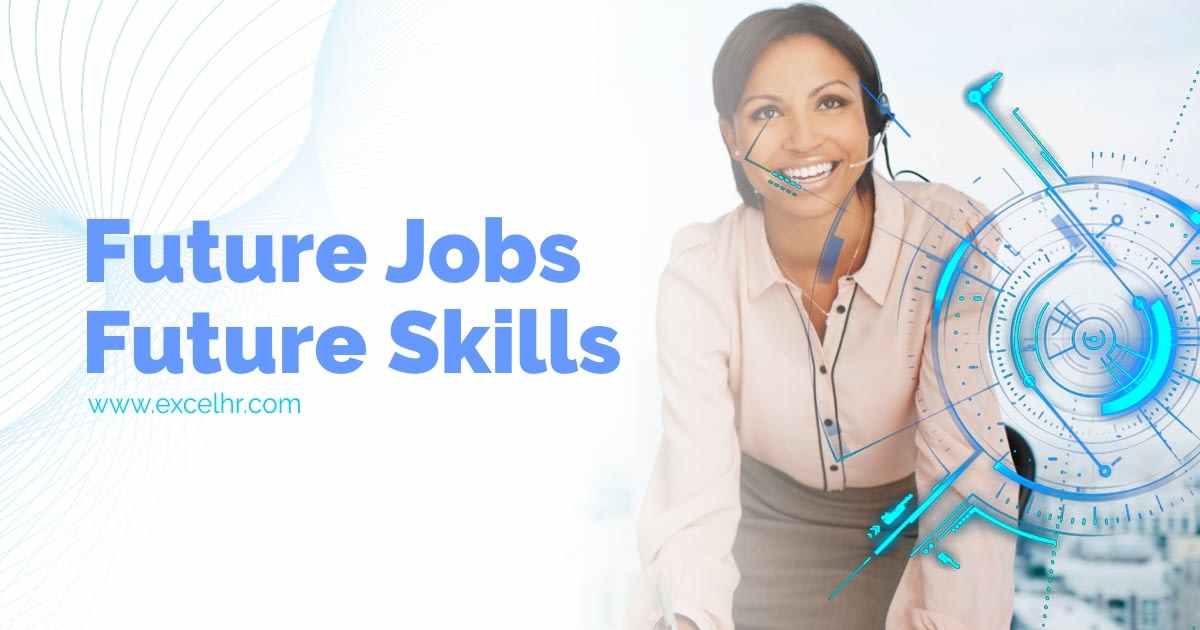 COVID-19 has ushered in a wave of change that will make the way we work almost unrecognizable to employers and employees alike. This will ultimately lead to a phenomenal shift in the world of work and business disruptions at an unimaginable pace.
The loudest voices we are hearing now are working from home, flexible working schedules, digitization and new ways of working. Businesses are forced to restrategize, redefine their vision (maybe) and find alternative ways of working with minimal physical interfacing.
My posts in the previous weeks sought to help employers and employees manage the process of virtual work.
This post seeks to highlight the steps employees can take to position themselves in readiness to new ways of working, which businesses would be forced to implement in order to survive in these times.
Find below Excel Tips to reorient, retrain and adapt yourself to perfectly fit in the new age of work.
Assess your work skills
This new age of working embraces technology, digital era organization design, flexible and remote working. Businesses would have to turn digital to their advantage. Critical roles will be filled by talented employees who understand and are able to use digital technologies to provide work solutions.
To think on:
What are your current skills?
Can your skill set can be replaced with technology?
Using online resources, can you develop digital skills consistent with your current role?
Assess your adaptability skills
Employable Employees in the new work age should be adaptable to evolving methods and new approaches. To succeed in this new age, you have to be adaptable, open minded and ready to change. The technologies themselves will be evolving and relatively easy to exchange. Exceptional employees will seek out change and pursue it feverishly, understanding that to be truly innovative and ahead of trends, you must embrace change.
To think on:
How easily are you able to learn new things?
How willing are you to experiment new things?
How do you react to change?
How do you embrace challenges?
Access your innovative and creativity skills
Routine ways of working will not survive the new age. Employable Employees in the new age will improve and streamline work systems and processes and use new technologies to meet changing customer needs. The ability to harness your creative abilities to solve problems by leveraging on technology will be the highest indicator for employment.
To think on:
Have you introduced any innovative idea on your work?
Have you learnt any new technology in relation to your field of work?
How can you streamline your work processes to make it seamless and more effective?
Assess your self-learning skills
Businesses are responsible for improving the skills of their staff to meet changing work demands. To achieve this, they invest in training and workshop sessions. The new age of work however embraces employees who are curious, seek information by themselves and are committed to self- learning. Top performers always find a way to access the knowledge and develop the skills they need to be successful. The pace of change and technological evolution will be so drastic that only curious minds can be employable. The Employable Employee in the new age of work will go out of his way to get every information relevant to the successful performance of his work.
To think on:
When was the last time you learnt something new?
How much time do you invest in personal development?
Assess your self-discipline skills
New working age calls for remote and flexible working arrangements. In an office environment, you are forced to behave professionally and get work done. However, when you are remote and unwatched, that is when your self-discipline stands to be tested. Even though the business will have remote working tools to monitor your productivity, your ability to set boundaries, manage distractions, prioritize your schedules and manage your time effectively when no one is watching is the mark of the new age Employable Employee.
To think on:
Are you able to get work done from home?
Are you able to set clear boundaries when working from home?
How do you manage expectations of family, friends and employers while working from home?
Employable Employees refer employees of the future. These are current employees whose technical and behavioral skills will continue to be relevant in the new age of work.
Follow Excel HR on all social media handles and get useful tips on how employees can be more exceptional and organizations more effective in the wake of the current global pandemic.
The writer, Grace Asiedua Osafo, is the Lead HR Consultant for Excel HR Consult.