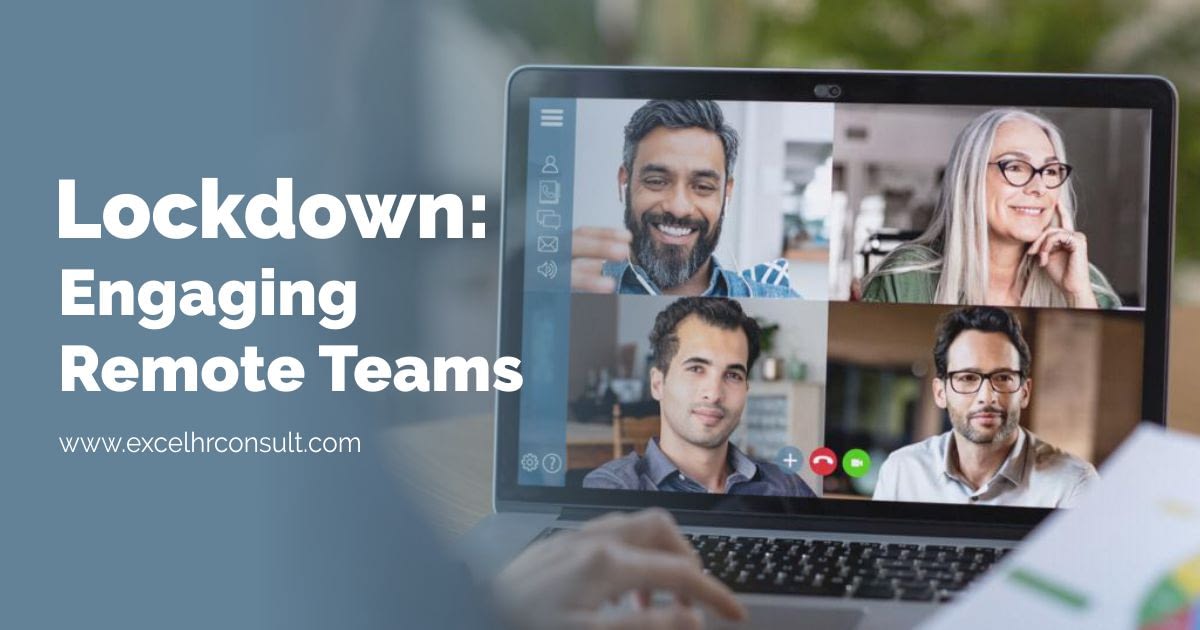 Working from home has gained center stage with the current global coronavirus pandemic. Increasing number of the workforce are now saying goodbye to their traditional workspaces and embracing remote working.
Communication is king and cornerstone when it comes to remote working. We are no longer a few desks or offices away from teammates as before. Communicating clearly and openly is key as it avoids misinterpretations and wrong assumptions. Misinterpretations can create anxiety that can become costly, affecting morale, engagement, productivity, and innovation. It is important to build a communication skill set to meet the demands of the digital age of work.
The previous post unveiled ways employees can contribute and support their organizations during these uncertain times; so they will have a business to return to after the lockdown.
This post will reveal ways to engage remote teams through effective communication to achieve organizational outcomes.
Find below Excel Tips to effectively engage remote teams;
1. Build a plan with the Team
Discuss and agree on days and time for online team briefings, as well as online platforms for team discussions. Together with your teammates, build a plan for remote working. Agree on organizational objectives to be achieved, assign tasks, define the scope of tasks, expectations and timelines. Provide helpful resources, send links, articles, contacts, and other resources you believe that may help your teammates do a great job.
2. Establish communication norms
Physical distance that exists between remote teams may be difficult to control. However, Remote teams can have a sense of oneness when they share the same work values, trust and can depend on one another. To achieve this, communication norms would have to be established and agreed. These norms could cover the time periods when team members can be reached and particular mediums to be used to communicate. These norms establish clarity in communication. Individual teams can establish their peculiar norms. Acronyms can be created for remote team members to know "when you are available", ''when you are in a meeting", "when you are sick", etc. This can bring predictability and certainty to virtual conversations.
3. Do not bombard your team with messages
Your digital volume may be too loud when you consistently follow up on tasks by email, text or phone. Abusing those access points can be a form of digital dominance, a relentless and uncomfortable form of harassment. Communication between remote team members should be based on trust and empathy. Understand that certain times in the day may be unfavorable to get in touch with a team member.
4. Create time for celebration of project milestones and team members
The best way to create a true sense of team spirit is to schedule regular virtual celebrations and team building exercises if possible. Celebrate the achievement of milestones over virtual team dinner or hangout. Celebrate team members' birthdays and enjoy some bonding time and talk about something other than work for once. Remote team members can also enjoy virtual team games, physical exercise and remote work experience sharing.
5. Make productivity a priority
Remote team leaders should strategically drive performance through constant feedback and support to get work done. Remote work should be driven through exemplary leadership, team motivation and communication. The organizational objectives and individual tasks should be clearly communicated and understood. Remote team effort should have the primary objective of achieving productivity at the end of the day.
Follow Excel HR on all social media handles and get useful tips on how employees can be more exceptional and organizations more effective in the wake of the current global pandemic.
The writer, Grace Asiedua Osafo, is the Lead HR Consultant for Excel HR Consult.