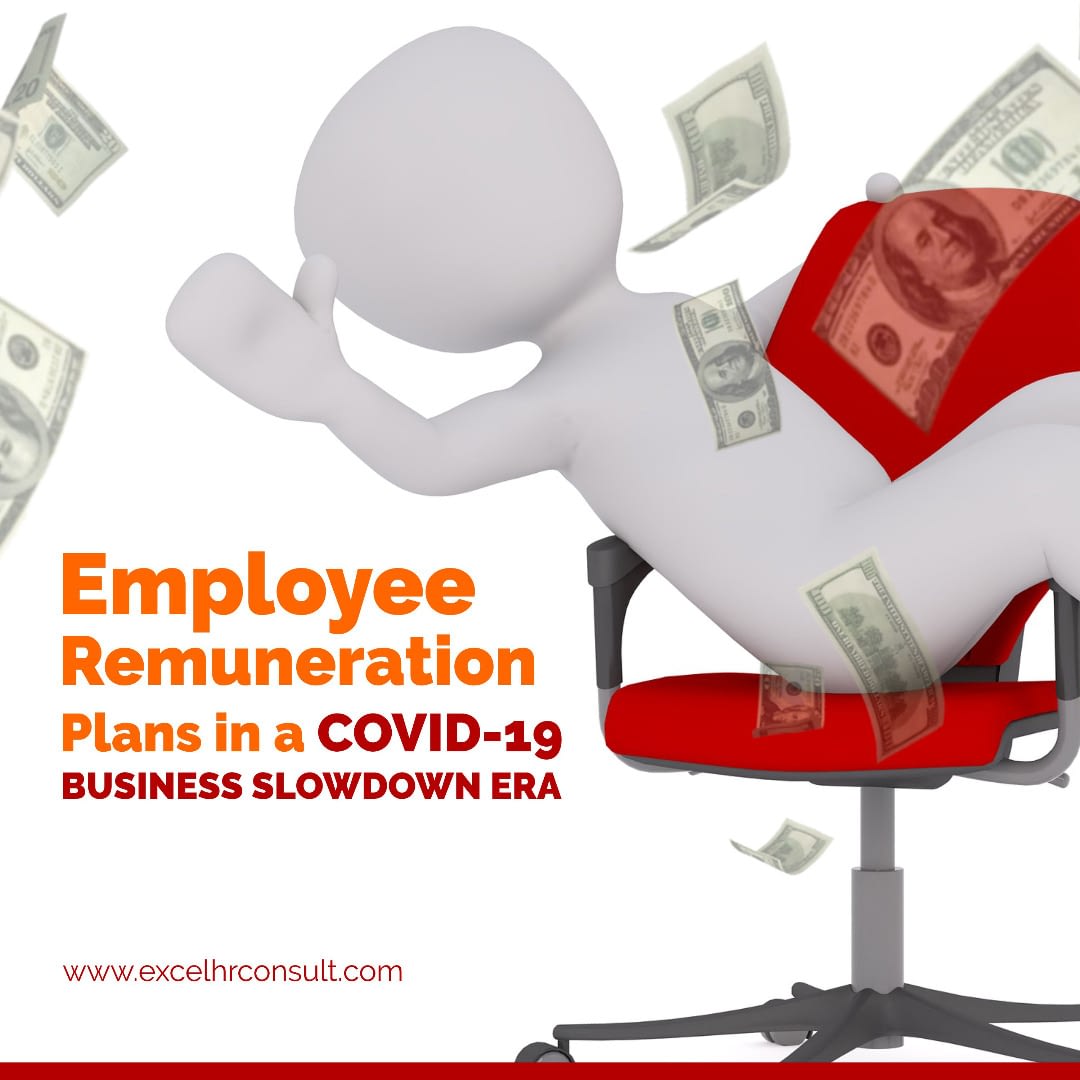 The COVID-19 pandemic has caused employers to adopt to various methods to support employees while keeping their businesses afloat. The most affected are businesses who have drastic to total reductions in revenues based on the nature of their product or service offerings. The lifting of the lockdown did not usher us into the old way of conducting businesses. Instead, we are awakened to the stark reality of survival. The future of our businesses depend largely on the decisions we take at this point of change. Business continuity and utmost survival may require capital injection to enhance digital transformation. Irrespective of the metamorphosis that businesses will go through, the human capital remains relevant. Business decisions, with its future implications always have to factor the welfare of the employee.
Employee remuneration in this covid-19 business slow down era has become an issue of concern to employers and employees alike. Employees may not be able to meet the full obligations to the employer due to the drastic changes in the external environment which brought most organizations to a standstill. Employers on the other hand, who most likely did not forsee the business disruption may not be able to provide for continued payment of salaries and allowances. This presents a huge dilemma; both employers and employees desire to have their interests met; how do we bridge the gap and still assure business survival?
Below are some plans that employers can adopt to manage the remuneration of their employees while maintaining business continuity and survival. It is important to note that any employer decision to alter employee remuneration as stated in the contract of employment is subject to discussion and renegotiation with the employees.
1. Temporary Compensation Reduction
Organizations with no emergency funds for long term cushioning may have to implement temporary compensation reductions to reduce the effects of the pandemic on the business. Organizations would have exercised prudence when executive officers and board members receive higher reduction in salary than the employees. This would invariably increase employee commitment and morale in spite of the compensation reductions. Employees would understand and agree that the decision is based on the premise that everyone emerges from this challenging period in a good place as possible including the business.
2. Reduced Working Hours
Salary cuts may be accompanied with commensurate working hours. Employers and employees must discuss in good faith the implications of COVID-19 on their working arrangements, considering the health and safety as well as reduction of cost burden on both parties. Shift system of working may also be adopted to keep the wheels of the organization running using minimal staff strength at every point.
3. Suspension of non-critical employee services
In this post Covid 19 business slow down era, it will be well judged decision for businesses to keep non-critical services on hold. Employers can agree on an allowance for such role holders until the business situation normalizes. However, when the employer forsees that such services may no longer be required, alternative roles may be discussed with the employees depending on their skill set. In a case where there is no alternative employment, exit conversations may have to be initiated factoring all legal considerations.
Excel HR Consult specializes in offering Human Resource Solutions to organizations.
Contact us for your Recruitment, Training, Compensation Management, HR Outsourcing and HR Advisory Needs.
Follow Excel HR on all social media handles and get useful nuggets on how organizations and employees can be effective, productive and exceptional.
You can contact Excel HR Consult on 055 9 967 750 or by mail at info@excelhrconsult.com
The writer, Grace Asiedua Osafo, is the Lead HR Consultant for Excel HR Consult.