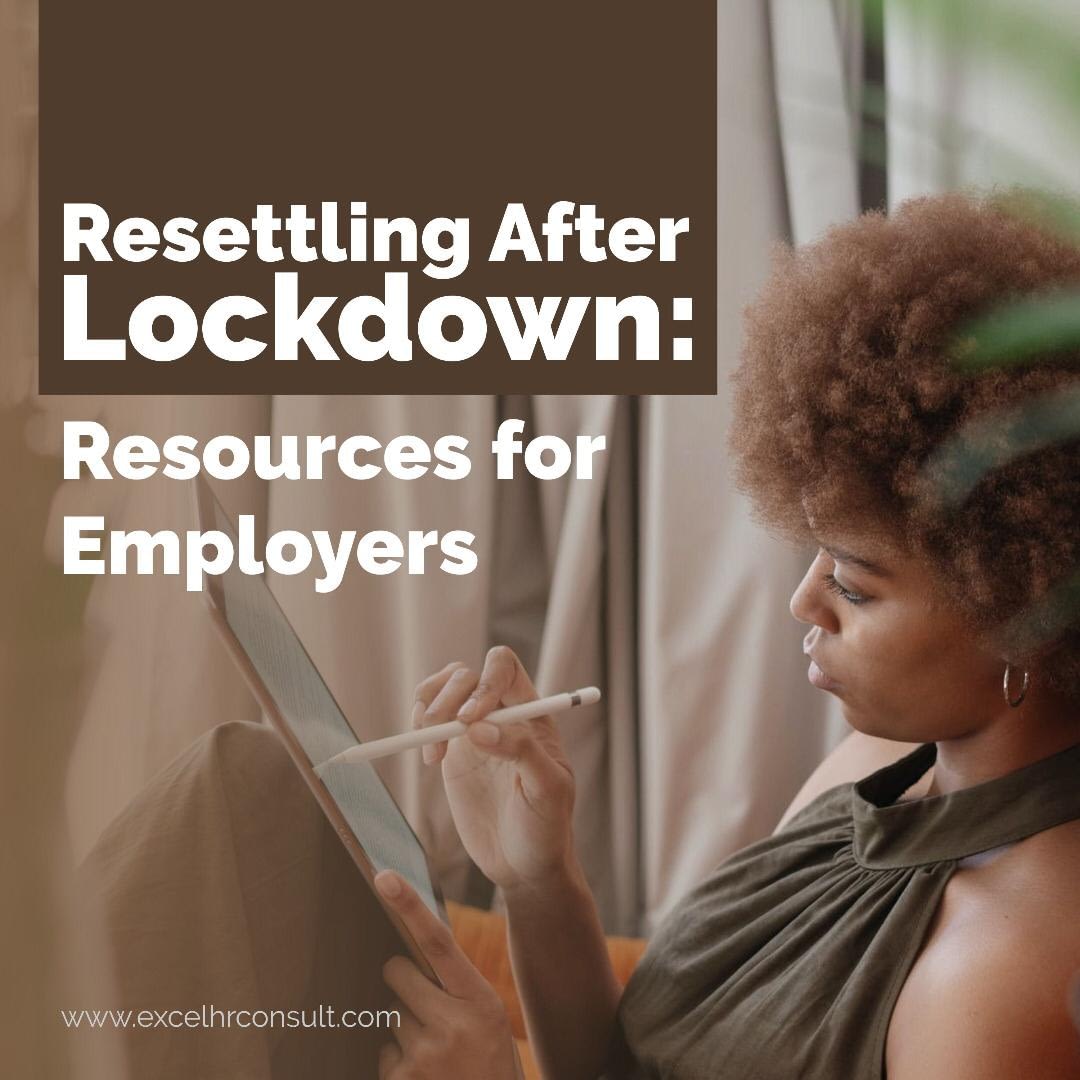 Ghana has successfully walked out of its partial lockdown and is taking tentative steps towards restoring the economy. After three weeks of enjoying only essential services, other aspects of the economic chain would have to rebound to keep the economic cycle active. Following the far reaching impact of the global pandemic, it is almost impossible for business owners to return to business as usual.
This article seeks to walk business owners and human resource practitioners through Resettling Tips in order to become even more effective while still maintaining high standards of health and safety measures to keep the coronavirus at bay.
Resettling Tip #1
Adequate Health and Safety Measures
The well-being of all business stakeholders i.e. employees, clients, partners, shareholders, remains priority when they are in the business premises. The Labour Act already enshrines employers' responsibility towards health and safety. However, post lockdown, business cannot resume activities until adequate health and safety measures have been put in place.
As much as possible, face masks would have to be procured for use by employees, hand sanitizers be available for use by all stakeholders who visit the business premises, temperatures of employees and visitors be checked every day and randomly.
To buttress the health education that has been ongoing since the start of coronavirus, at the resumption of business activities, employers have to restate their commitment to the health and safety of employees, highlight the employee responsibility towards of self-care and protection against the virus, re-enlighten them on the health and safety measures instituted by the organization as well as the sanctions for non-compliance.The business code of conduct and /or HR Policy document may be reviewed to include these new health and safety measures.
Resettling Tip #2
Rearrangement of Workspace
Part of the reason for the partial lockdown of the country was to prevent as much human contact as possible so as to contain the spread of the virus. Social distancing protocols would still have to be adhered to, to ensure the health and safety of employees. Previously congested work spaces may have to be rearranged to ensure as much less physical contact as possible. The one-meter distance has to reflect in sitting or standing working arrangements.
Resettling Tip #3
Flexible Work Periods
The partial lockdown has been lifted and business activities may have to resume. However, educational institutions remain closed and parents of young children who do not have help would still need some time to take care of young ones. Employers and Human Resource Practitioners can step up to this challenge by designing flexible work arrangements for such employees.
Employees may be permitted to come to work earlier than normal and leave earlier than normal as well. Employees could work for a number of days lesser than five days a week. Employees can be given greater freedom to choose the days and times for work when they can be most productive. Working time could be organized in a shift system and employees based on their family obligations may be rotated on schedules. Employers should however highlight the importance of fulfilling all work obligations while implementing the flexible work arrangements.
Resettling Tip #4
Remote / Virtual Working
In response to the partial lockdown, most organizations adopted remote and virtual work to keep the business running. Even though the partial lockdown has been lifted, Employers could take a step further by institutionalizing remote work principles and inculcating it as a core part of their work activities. As the world becomes more connected, remote work is easier than ever before. Remote working has proven to be successful for brands like Kaplan, Humana, Appen, Dell and American Express . As Human Resource Practitioners, we should begin designing work from home and remote work policies to meet the needs of the business. Remote working thrives on the BCT Principle (Behavior, Communication, Technology). You may refer to my previous post https://excelhrconsult.com/working-remotely/ on how to work remotely and effectively to find out more.
Resettling Tip #5
Business Continuity Plan
The coronavirus spread has been a wakeup call for product and service organizations alike, testing their preparedness in terms of business continuity and disaster recovery. There has been a hue and cry for restrategizing, replanning and resetting of objectives in order for businesses to soar above these clouds of crisis. Employers have a huge responsibility of redesigning their product and services, review their systems and work procedures and empower their employees with the requisite digital skills and behaviors to rise up to this new challenge. Even though the partial lockdown has been lifted, I would recommend to employers to resume business with a thoroughly researched and pragmatic business continuity plan to assure successful business strategic objectives are met.
Follow Excel HR on all social media handles and get useful tips on how organizations and employees can be effective, productive and exceptional.
The writer, Grace Asiedua Osafo, is the Lead HR Consultant for Excel HR Consult.