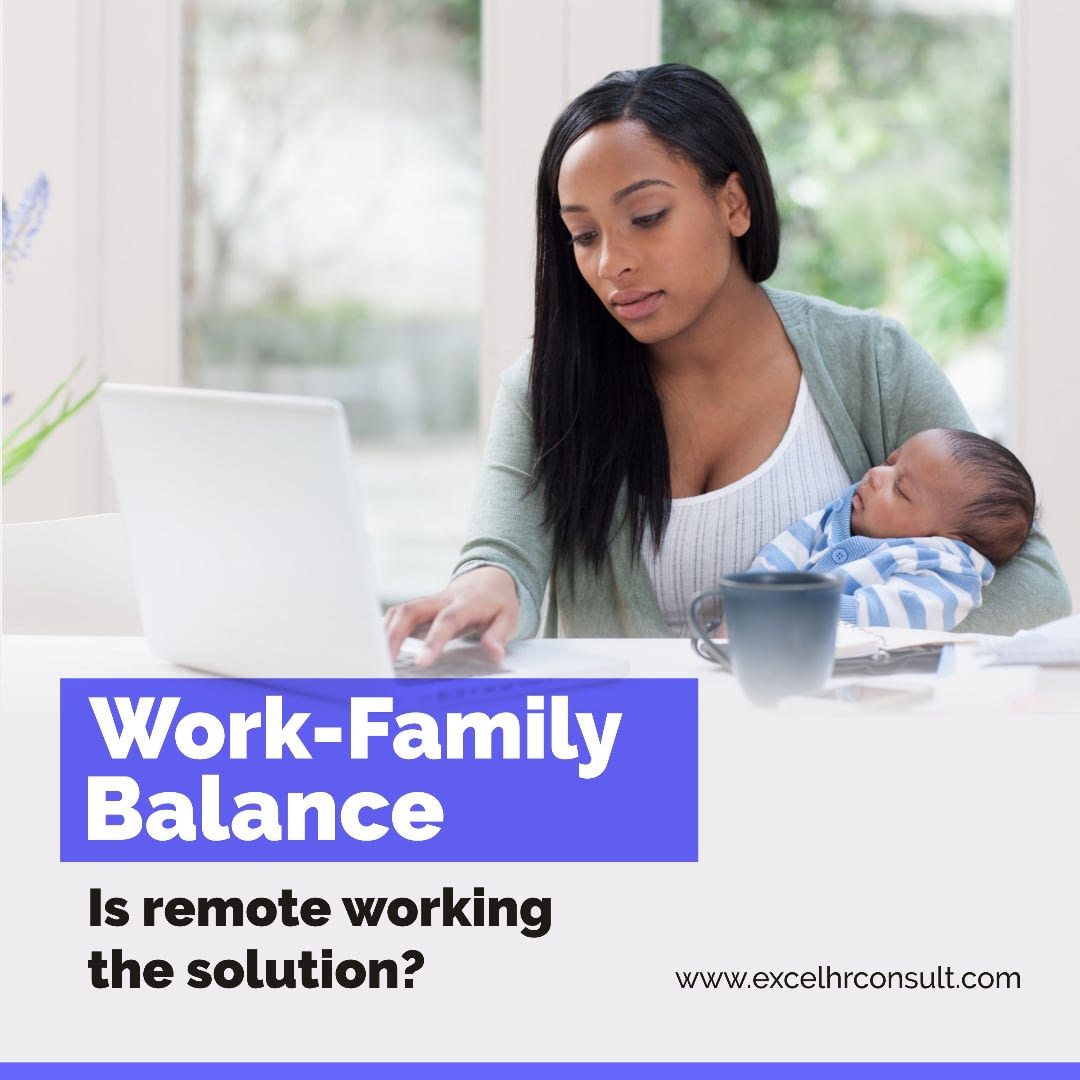 Remote working is reshaping the future of work, and calling for changes in our attitudes and behaviors to ensure its success. We never planned to be in this situation, though some organizations made a deliberate effort to implement remote working solutions before covid 19, others had no choice but to embrace it for their business survival and for the health and safety of their workforce.
Employees who have never worked remotely realized that with the ability to work from anywhere, they can create a flexible schedule to take care of work and personal responsibilities. They have the autonomy to structure their workday so they can be their most productive, get their tasks done efficiently, and make time for activities outside of work. The sudden introduction to remote working in the wake of the global pandemic has made employees experience the flexibility and autonomy which allows them to better manage their work time and family expectations.
Working from home may exert either positive or negative effects on our private lives because it requires a matured reconciliation of family and work needs. Remote working, at its introductory stage may seem to give us the work family balance we all seek to enjoy. In this article, I seek to draw our attention to other factors to consider if we want to enjoy the work life balance presented to us by remote working.
We are used to a work life where we transit daily to our offices and return to our homes. There are unspoken expectations of us when we are at home and we are faced with the herculean responsibility of reviewing these expectations with all stakeholders. Misunderstanding of these new expectations may generate new sources of conflict and stress at home.
Working from home altogether can perpetuate parents' dual responsibility. Challenges present themselves when there is the need to engage in household activities during working hours. When kids call for urgent attention and household emergencies arise, parents may find it difficult getting a fair balance between work and family life. The entry of work into the home may negatively affect family relationships among partners and children because of simultaneous demands to follow both work and home roles.
Working from home has many benefits including spending more quality time with your loved ones. However, in working remotely one could get over engrossed in work and may not be able to give attention to family as intended. This is most likely to generate family conflicts because the presence of the person at home may not be felt by family who desire their attention.
Remote workers cite better work-life balance as the biggest advantage of working remotely. Good work-life balance positively improves workers' health and happiness. They feel less stressed and more in control at work and in their personal lives. Happy workers are more motivated, productive and do better work. Working from home helps to foster work-life balance however that is not the antidote. Work- life balance requires deliberate effort to manage one's time, structure one's day, give priority to what is most important, discuss and agree on expectations with all stakeholders and consciously strike a fair balance between work life and family demands.
Excel HR Consult specializes in offering Human Resource Solutions to organizations.
Contact us for your Recruitment, Training, Compensation Management, HR Outsourcing and HR Advisory Needs.
Follow Excel HR on all social media handles and get useful nuggets on how organizations and employees can be effective, productive and exceptional.
Do you need expert advice on Remote Working and Flexible Working Procedures, contact Excel HR Consult on 055 9 967 750 or by mail at info@excelhrconsult.com
The writer, Grace Asiedua Osafo, is the Lead HR Consultant for Excel HR Consult.