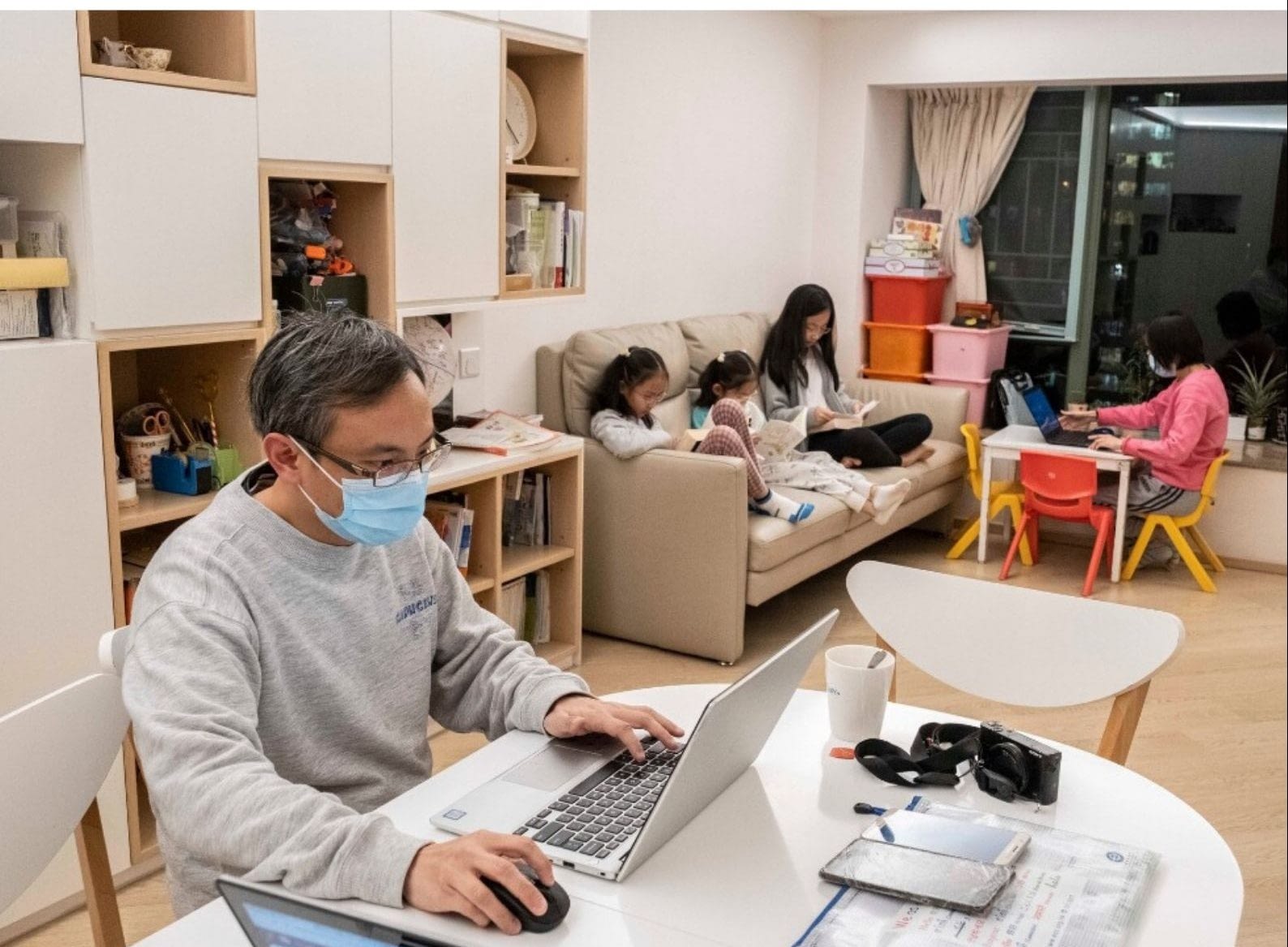 We may have all been used to the routine of working from the office. The office environment seems to contribute to our positive work attitude and drive to achieve measurable outcomes by close of day.
However, as Coronavirus threatens to spread, we have inadvertently been ushered into an era of social distancing. Nations have been locked down, organizations are shutting down, global trade has been hit, and economists have warned that a global economic recession might be inevitable. Working efficiently from home translates into business growth which assures that our organizations remain in business and even do better after the global pandemic.
We have to embrace the reality of working from home. This is obviously an abrupt shift from routine and the ability to rise up to the challenge and be equally effective will be a feather in our cap as exceptional employees.
Being efficient working from home can be a huge challenge. There are tons of distractions, a more relaxed environment, less communication than when you're working in the office. But that doesn't mean it's impossible.
Find below Excel Tips to keep yourself working productively from home.
1. Set up a home office
There is a high temptation to work from your bed or couch. This may take a huge toll on your seriousness and productivity. Do your best to create an enabling work environment; to tell your brain it's time for work not relaxation. Have a separate space as much as possible. Try to always work from a consistent room, desk, or chair. You are more likely to feel confident and organized. Personalize your work space and make it super comfortable. A separate office is ideal, but even if you don't, just allocate a space you can leave at the end of the day. Mentally, it helps you to disconnect when you are done with work.
2. Plan your workflow
Prioritize your tasks for the day around your own natural cycle. Do the highest priority tasks when you have the most energy throughout the day. Indicate what you will work on if you have extra time. You know when you are most productive, so schedule your day around your most productive time.
3. Have breaks
Try to get outside! Make sure you get up from your desk to take a walk, sit on the porch, get some sunlight or fresh air, grab a snack, and talk with another human being if possible. These activities will help you reset, refresh, renew your energy, and make sure you're ready to tackle the next chunk of tasks. Just make sure you decide how long you will spend on a break, so you don't get too distracted. Ten to twenty minutes may suffice for shorter breaks, and an hour may be enough for lunch.
4. No roommates allowed
You will be most effective working from home when you set clear boundaries. This means setting boundaries for kids, spouse or roommates. Try to encourage them to leave you alone while you are working so you can stay focused.
5.Keep communication lines open
One of the best things about working in an office is the potential for collaboration and socialization. Working from home, you don't have the luxury of body language or bumping into people in hallways, so communication becomes key. Try to check in with your colleagues and bosses to share relevant work information and also to find out how they are coping with work demands amidst the global pandemic. Make sure you keep up on a personal level as well as a professional level. You can do this without taking a lot of time–just share the things that are most important, and encourage your colleagues to do the same.
Part Two of this article will focus on the interventions Employers can put in place to remotely monitor work activities and performance.
Follow Excel HR on all social media handles and get useful tips on how organizations can be effective and employees more exceptional in the wake of the current global pandemic.